Finish Line Shell Repair is a full-service rowing company that repairs and refurbishes over 300 rowing shells per year, and offers a marketplace for used rowing equipment.
With more than 100 years of combined rowing experience, our 9 person team recognizes how important it is for your team to have the best working equipment as quickly as possible.
Our only focus is to get your boat repaired or refurbished as fast as possible for you!
Our competitive advantage-
Let us make your life easy. Because we are a fully staffed organization, we have the ability to pick up and deliver your repairs right from your boathouse or just about any regatta.
Shell Repair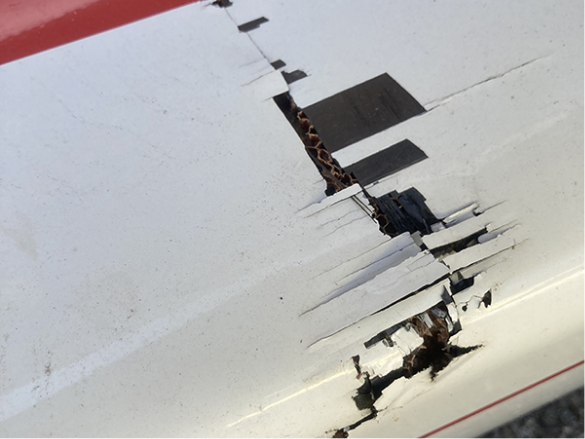 Damage is never planned and most programs can't afford to be without a boat.
We provide exceptional repairs, in the fastest way possible, without sacrificing quality. For those repairs that can't be done quickly, when possible, we provide a loaner shell for you to use.
Shell Refurbishment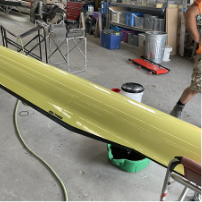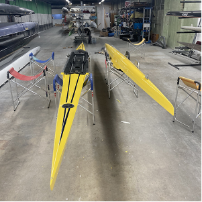 Boats are expensive and prices are only going up. Sometimes boats are dull, scratched, dinged and dented. This is why we offer a complete refurbishment service to bring your boats back to life.
Used Boats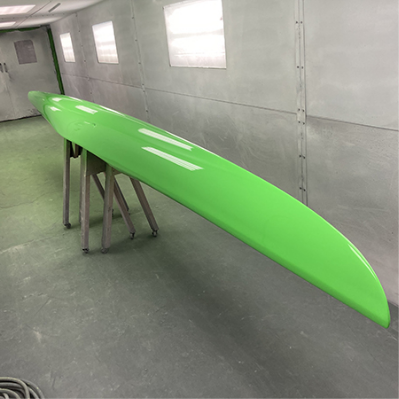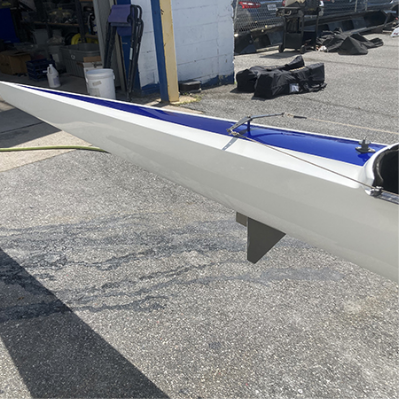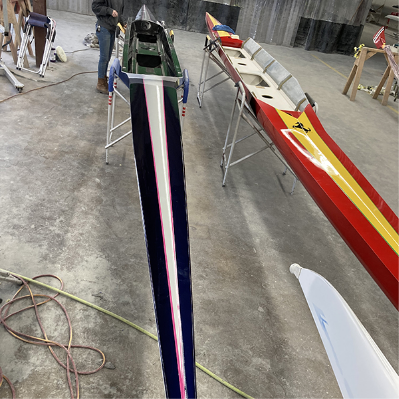 Today's boats are built to last a long time, and sometimes you cannot afford, or don't want to afford a new one. Our used rowing shell marketplace offers a variety of boats. Boats are evaluated and sold with two offerings. As-Is or Refurbished.
As-Is condition is exactly that. We check the boat, make sure it is water tight, and can be rowed immediately. It might not always be pretty, but it will be available quickly.